Young people hold key to Wales becoming world's best recycling nation
Millennials currently most likely not to recycle food waste while baby boomer generation are Wales' food recycling heroes.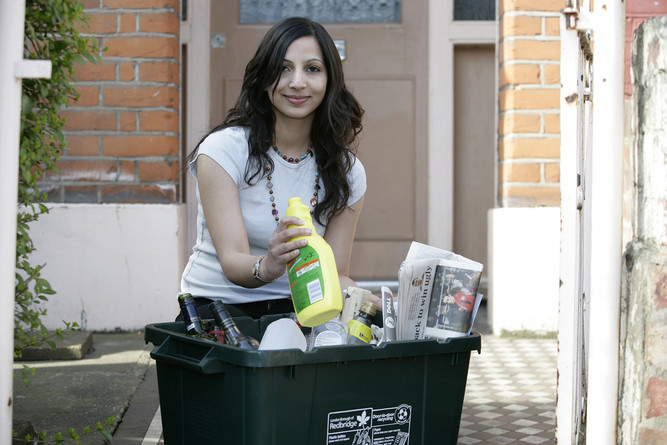 Our latest research finds young people are least likely to recycle food waste.
Wales currently ranks third in the world in recycling, according to new independent researcha, despite the fact that 43% of 18-24 year olds and 34% of 25-34 year olds don't recycle their food waste, compared to 5% of those aged 65 and overb.
Around three quarters of us in Wales claim to recycle our food waste, but when we asked the nation's non-recyclers what put them off food recycling, the most common reasons were that it would be too messy or smelly or they don't believe they are producing enough food waste to warrant the recycling effort.
Much of the 350,000 tonnes of household food waste from across Wales that evades recycling ends up in landfill, contributing to the creation of methane, a dangerous greenhouse gas. If the food was recycled instead, the methane could be harnessed and turned into energy to power homes and communities across Wales. For example, just two small caddies full of food waste could generate enough electricity to power a typical home for over 1 and a half hours. Discover how.
Other insights from our revealed single people are the most likely to put food in the waste bin- with 18% of single households admitting they rarely recycle food, compared to seven per cent of couples. In Wales it seems women win the gender recycling tussle, with just 10% of women admitting they put their food waste in the bin instead of the caddie, compared to a sixth (16%) of all men in Wales.
Check out our videos where two people from Wales share their top tips for food recycling, including tips on how to keep your food caddy clean and smell free. To find out about your local service and to order a food waste bin click here.
ahttp://resource.co/article/recycling-who-really-leads-world-11739
bStatistics taken from WRAP Recycling Tracker Wales
Your local service
All councils in Wales provide a convenient weekly food recycling service. All you'll need is a kitchen caddy, a food recycling bin and a roll of liners to get started.
Select your council area on the map to order your bins and find out more about your local service.
Order your caddy & outside bin